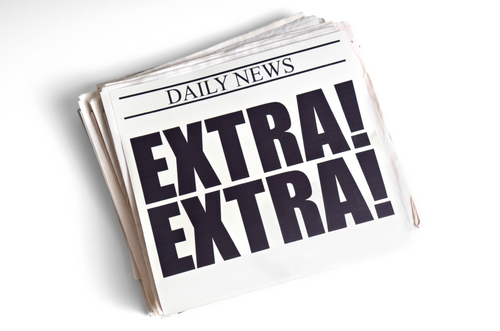 Have you heard the news?
Yes, it's true: I will be teaching only eighth graders this year. That means, for the first time in my eight years of teaching, I will not be teaching any seventh graders.
I will miss the priceless experiences that come with teaching seventh graders. I will miss their willingness to open their mind to new possibilities and their (relative) innocence. They're not "kids" anymore, but they're not quite "teenagers" either.
So how do I feel about teaching eighth graders? If I was ever going to make the move to teaching only eighth graders, this is the year. As a whole, it's an enjoyable class that makes me laugh, think, wonder, ponder, and work to be a better teacher.
I watched so many of them grow last year from wolf cubs to more self-sufficient wolves asking better questions and digging for the best answers. It will be rewarding to watch them continue to grow as students, and most important, young people learning more about who they are and the kind of person they want to be.
I will place more emphasis on group collaboration this year. My goal is to talk less and "direct" and "guide" more. You know the old axiom: if you give a man a fish, he eats for a day; if you teach him to fish, he can feed himself every day.
OK … you know the drill folks. If you want to make a public comment, go for it! If you want to keep it private, let me know. If you have any questions, let 'em fly! Questions are the tools of the curious!