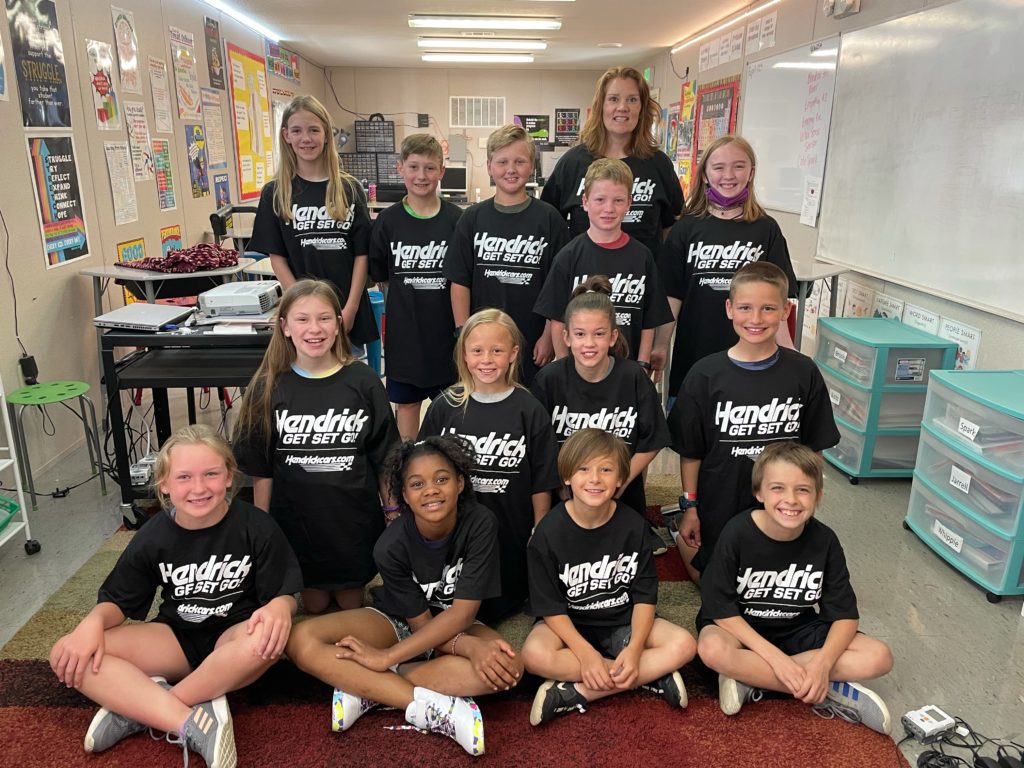 Helena Intermediate School has been awarded a $10,000 grant from Hendrick Automotive as part of their "Hendrick, Get Set. Go!" competition. The new competition funds education projects in science, technology, engineering, and math (STEM) in multiple key markets selected by economic need, proximity to NASCAR tracks, and Hendrick Automotive Group dealerships. Helena Intermediate was selected for the grant by Kyle Larson, NASCAR Cup Series driver of the No. 5 HendrickCars.com Chevrolet.
Helena Intermediate School will utilize the grant funds to enhance STEM activities in their computer lab.
"We are very thankful to Hendrick Motors and the opportunities that await our students because of their generosity," said HIS Principal Sasha Baker. "We can now begin to transition our computer lab into a STEM lab where they will engage in a more hands-on technology program.  This will allow them to have more access to robotics and coding opportunities that will promote a deeper understanding and love for science and technology."
HIS Gifted Resource Teacher Amanda Miller, who helped write the grant proposal, said the computer lab is used by all of the students in the school, so they will all benefit from the new technology that will be added.
Miller envisions the intermediate-aged students having an opportunity to explore and experiment with Spheros and Cubelets in their learning day. These items are used to learn coding skills and go along with the students' curriculum in their computer class.
"Students will work in pairs throughout the computer lab time to complete activities that require problem-solving, collaboration, perseverance, and following directions," said Miller. "These activities increase the student interest in STEM concepts and help students to carry over ideas learned on one platform to another. 
"These activities will encourage students to try challenging things in a non-threatening environment that is based in experimentation and fun," Miller added. "We know this concept would work because we have used the materials a few times throughout the school year from a check out program from our central office."