Students reviewed the procedures for proper decimal multiplication today in class. Students took notes on their graphic organizer from earlier last week and we also worked several examples together to make sure everyone understood the procedure. Here are the notes we took together in class: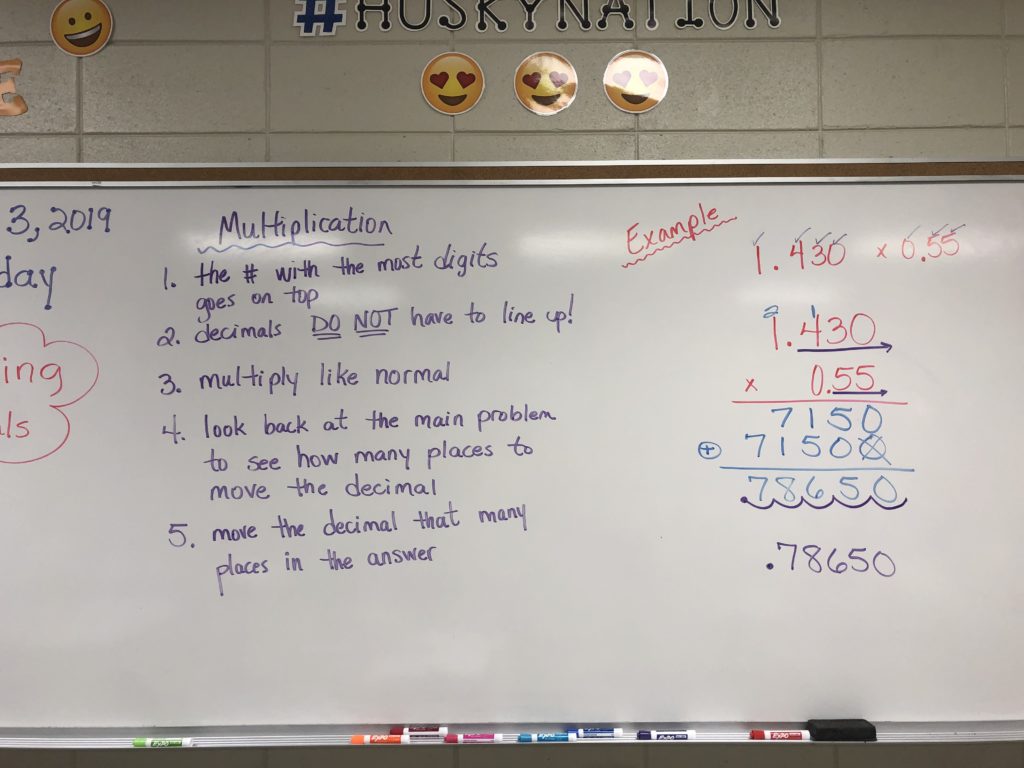 We worked a variety of examples together…….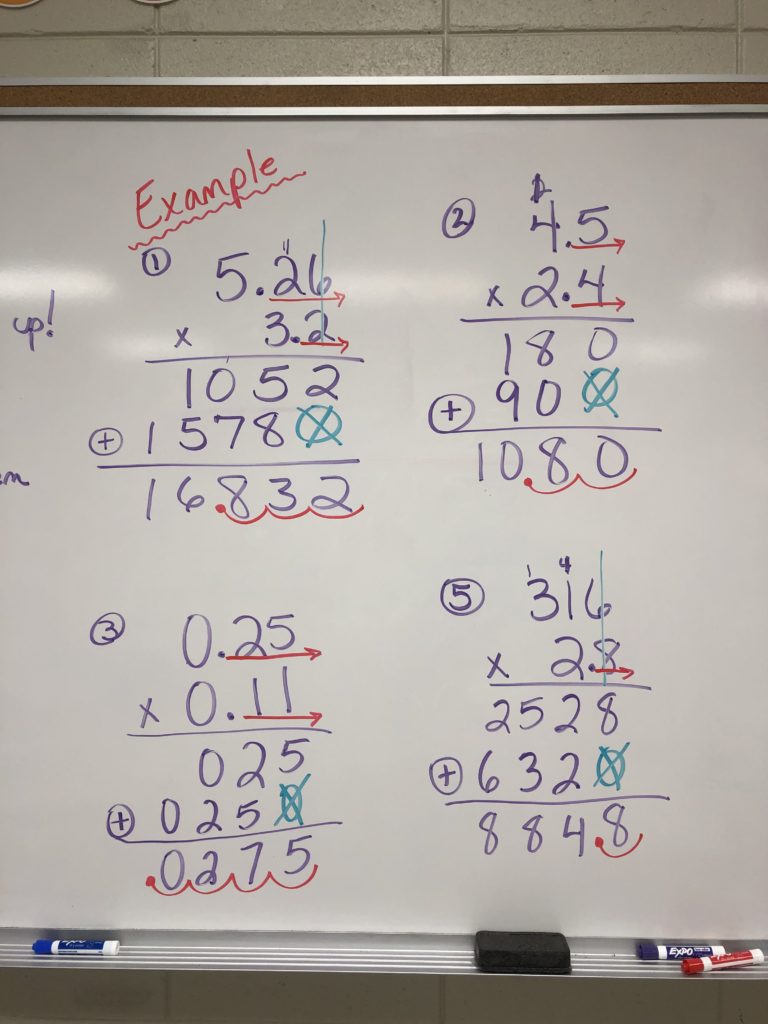 Students were given about 10 minutes of class time to begin (and hopefully finish) this assignment in class. Students were encouraged to show their work on each problem!
HOMEWORK FOR TUESDAY NIGHT, SEPTEMBER 3RD