Students reviewed how to determine the Greatest Common Factor today in class. This is a skill that was learned in 5th grade, however we are reviewing it to get ready for our fractions unit. Here are the notes we took in class: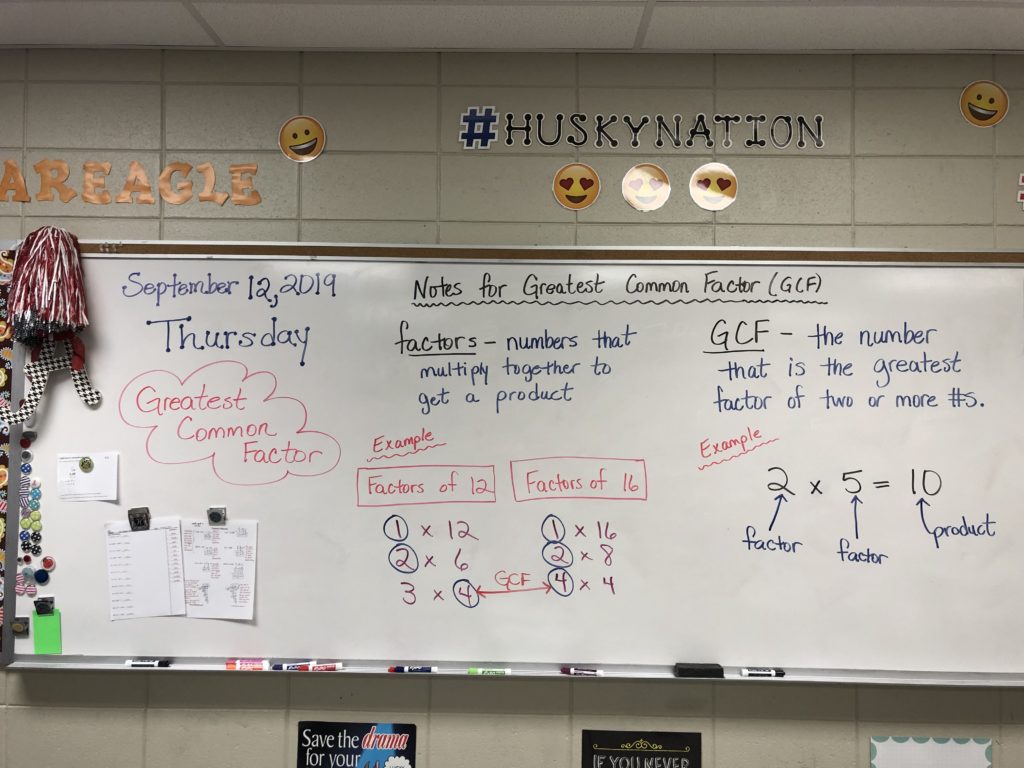 We also worked a few examples together as a whole class to ensure everyone remembered the proper steps. Here are some examples we worked together: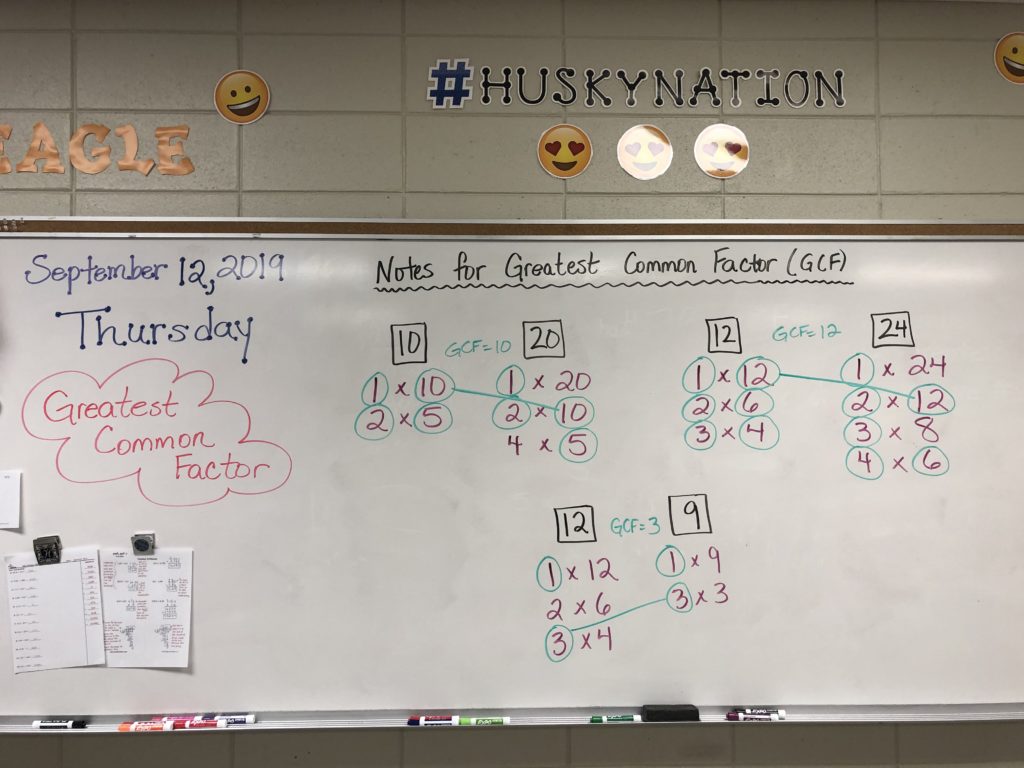 HOMEWORK FOR THURSDAY NIGHT, SEPTEMBER 12TH
Remember to show your work!!!