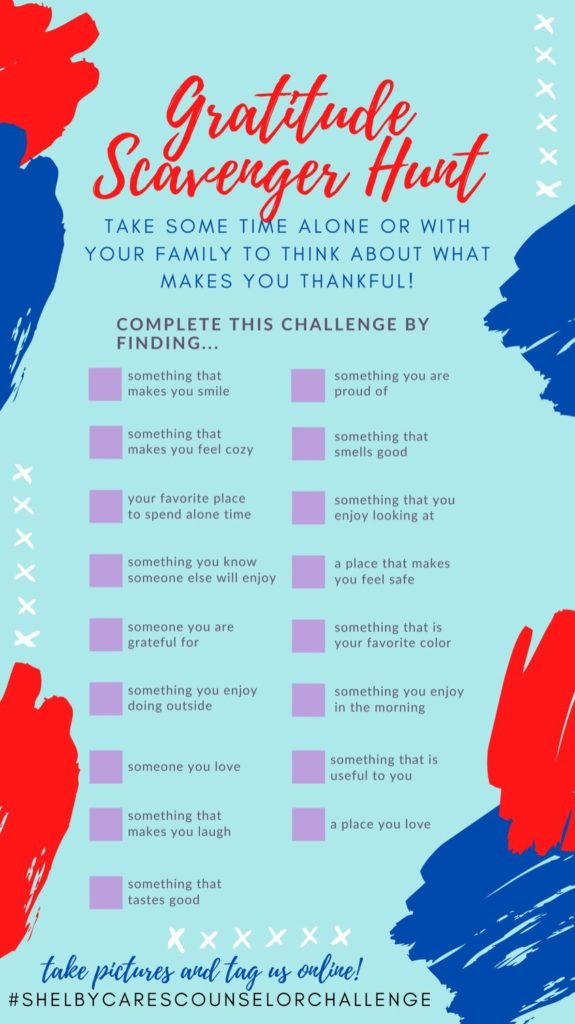 Shelby Cares About You!

This month is Mental Health Awareness Month, and Shelby Cares is interested in all the good stuff you are doing to cope during this time while you are at home. If you have something that you'd like to share with others, please record a video of what you are doing to stay mentally, emotionally, and physically well (sample attached). Sharing your strategies can offer help for others who may be in need of assistance. We truly are in this together!
Guidelines
Shoot Vertical
Speak Clearly
Start with "Hey this is (first name) checking in from (community name)"
Describe what you have been doing with your time
How (has it been/will it be) beneficial?
Encourage others
Video demonstration/examples. Include video of yourself actually doing the activity such as riding a bike, creating chalk art on the sidewalk, learning a new skill, or serving others (sample video attached).
Feel free to get creative with your shots
You can submit several video clips (we will be editing clips together)
Send your video clips to your school counselor.
Note: Your video may be shared on social media, so please only send in a video if your parents didn't opt out on the media release form. Example video.mp4