More details will be released about the 2021-2022 season as they become available.
---
About Book Olympiad
Book Olympiad is a county-wide reading competition between Shelby County middle school teams to encourage the love of reading. It is open to current 6th, 7th, and 8th grade students at OMMS. Students read selected titles individually (Fall), show off their knowledge during team tryouts (Winter), practice sharpening their intellects with teammates (Spring), and compete the the Shelby County Book Olympiad  competition, which is typically in March. 
---
This year's competition will include the following events:
KaHoot! Round (Team)
Worksheet Round
Book Jacket Entry
  Book Trailer (Individual or Team)  

** New This Year ** BreakOut Box ** (Team)
Members should read the county's selected titles for this year's competition, which will be announced in the late Fall. Team members don't have to read all of them to participate the last three events listed above. Performance, trailer, and jacket design need participants to know at least one book incredibly well. However, lightning and worksheet rounds do require knowing all required books like the back of your hand. 
---
Sponsor
Oak Mountain Middle School's Book Olympiad faculty sponsor is Mrs. S.K. Hutchings, who teaches 8th grade ELA. This is her 15th year at OMMS and her 7th year sponsoring Book Olympiad. She believes there is scant few things better than reading and talking about books.
---
Past Teams
For 2020-2021, our official team was canceled due to Covid. However, while Mrs. Hutchings was on maternity leave, Mr. Norries ran an OMMS only team.
The 2019-2020 OMMS Book Olympiad team was our biggest team yet! Unfortunately, our season was cut short due to Covid-19. We were only able to practice Kahoot and start creating our book trailers and cover art.
(picture pending)
The 2018- 2019 OMMS Book Olympiad team had the following successes at the county tournament.
Team Recognition: We placed 3rd overall in the county, placed 2nd for worksheet round, and placed 3rd for book trailer.

Individual Recognition: Kavumkal took 1st place and  Lee took 2nd place for individual worksheet rounds. Khristoforova took 1st place for book jacket art. Coyner took 3rd place for book jacket art. Rendon and Cournoyer competed in the finals and finished in the top 8 (of 32 competitors) for Kahoot rounds.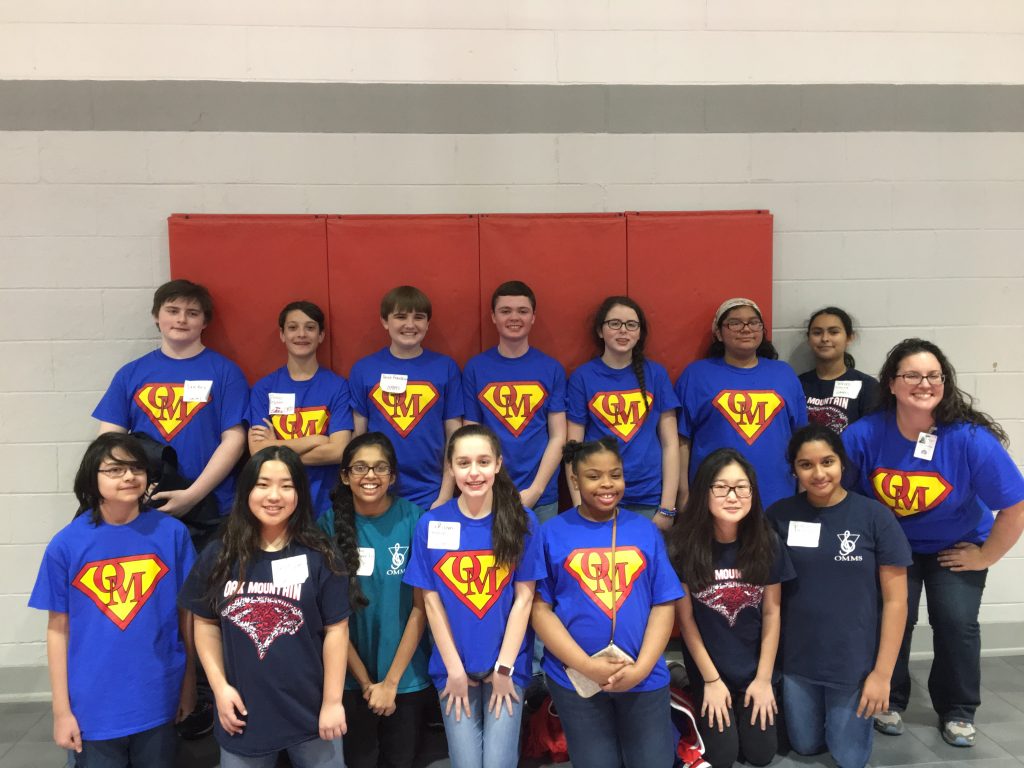 The 2017-2018 OMMS Book Olympiad team (pictured below) placed third in the county for the book trailer event.
The 2016-2017 OMMS Battle of the Books team (pictured below) tied for third in the county tournament.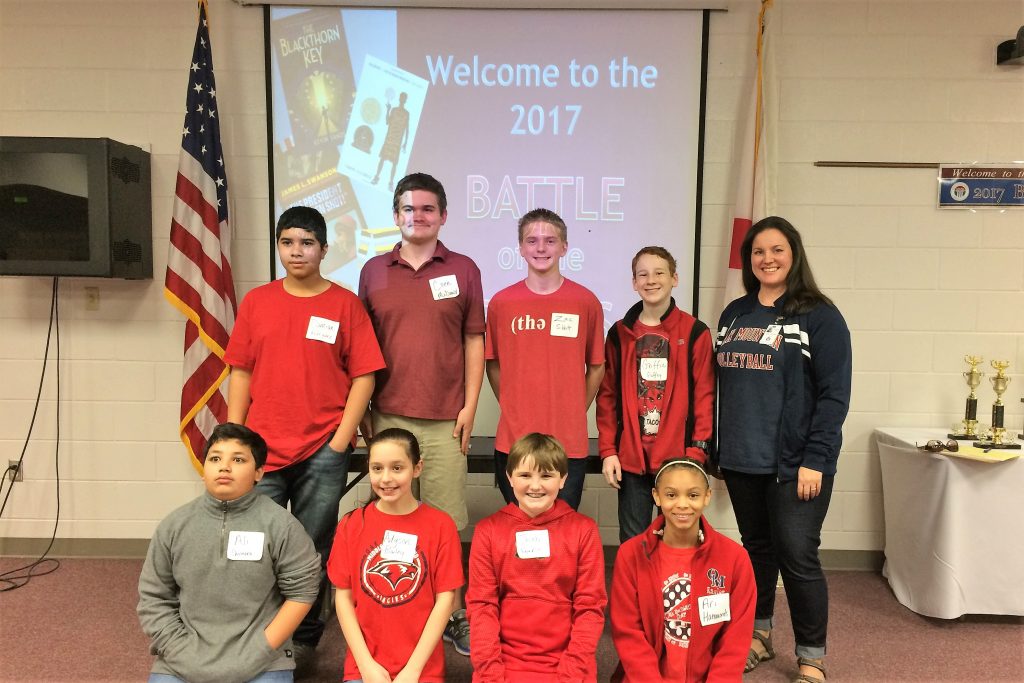 The 2015-2016 OMMS Battle of the Books team (pictured below) placed second in the county tournament, and one of our teammates was a county top scorer!