We began our unit on converting fractions to decimals to percents today! This is such a fun unit! I encouraged all my students to make sure they are here every, single day as it is so hard to catch up when you are absent!
The one-step to convert fractions into decimals…….DIVIDE!!!!! Here are the examples we worked together in class: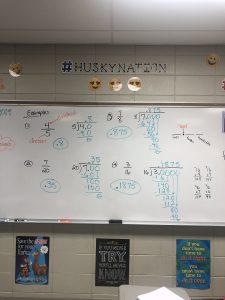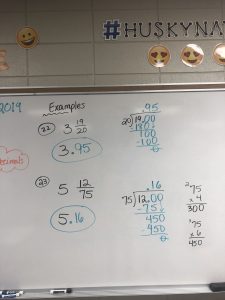 We worked several of the homework problems together in class but I assigned the entire page for homework. Remember to show your work, even if it's on scratch paper, and staple it onto the back!
HOMEWORK FOR MONDAY NIGHT, MARCH 11TH
Skills Practice Fractions as Decimals HW for 3-11-2019