We have moved into calculating Percent Proportions and students seem to have picked up on this skill fairly easily even though there are many steps. The Percent Proportion procedures are as follows: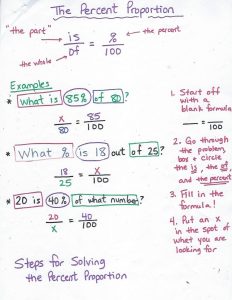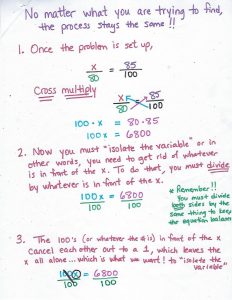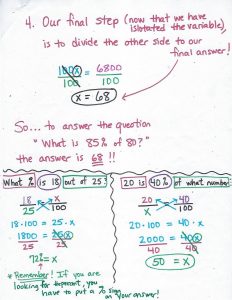 Here are some examples we worked together in class to ensure everyone understood the procedures: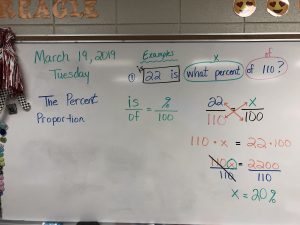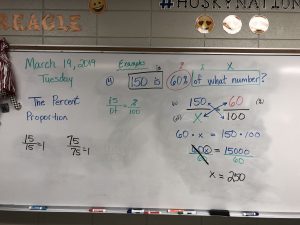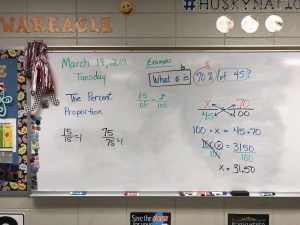 The Percent Proportion will allow students to easily calculate the term of the problem they are missing, be it the whole, the part, or the percent. As always, please have your student show their work!
HOMEWORK FOR TUESDAY NIGHT, MARCH 19TH