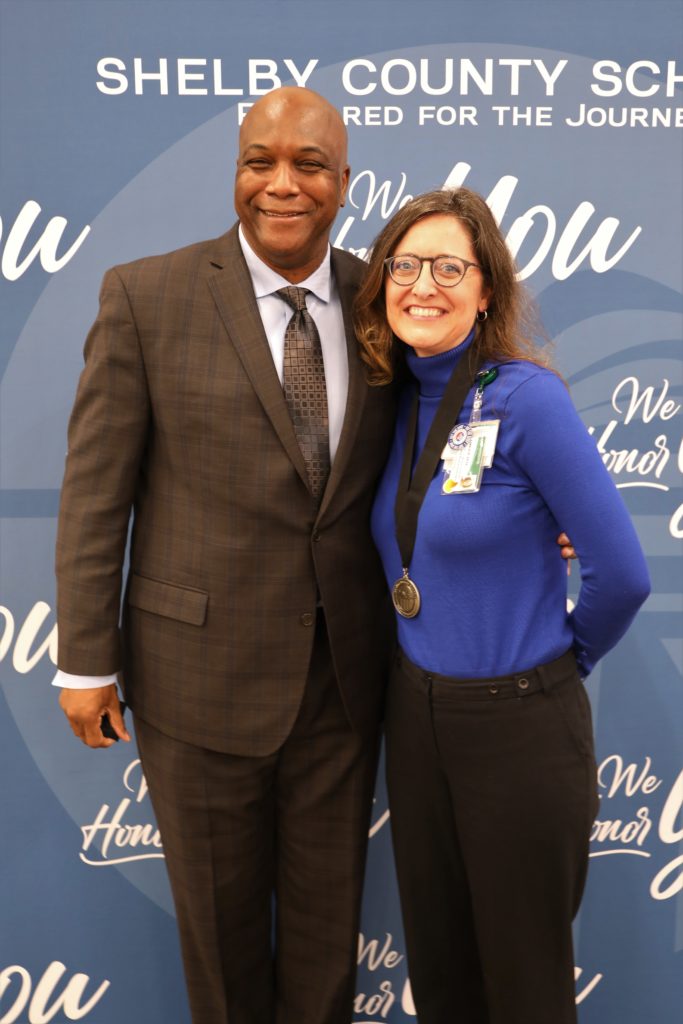 Jaye Locks, who serves as the Ambulatory Services Administrator for UAB Medicine, was honored by Shelby County Schools Superintendent, Dr. Lewis Brooks, as a "Journey Shaper" for her work in helping to coordinate the district's COVID-19 vaccinations for employees. Mrs. Locks, who is also a parent of a student at Montevallo High School, was honored with the award at the April 15 Board of Education meeting.
"Mrs. Locks was the catalyst for helping the district to secure vaccinations for the large majority of school district employees," Dr. Brooks told the board and those in attendance at the board meeting. "When finding a large clinic to service the district seemed virtually impossible, she found to provide this opportunity. Through her leadership, UAB provided over 1,300 inoculations for Shelby County Schools employees. I am grateful for what was provided and she has definitely helped to shape the journey for our school district."
Brooks said Locks was also instrumental in helping to set up a clinic at Montevallo High School to serve the Hispanic community. Locks told the board that with the help of MHS Principal Steve Bromley and ESL teacher Milene Panzica, UAB was able to educate and vaccinate about 350 community members who might have otherwise been apprehensive about receiving the vaccine.