We are moving right into our unit on Rates & Unit Rates and students are picking up on this skill fairly easily! We studied ratios, how to write them, and how to simplify them last week. This week, we are considering real-world scenarios using ratios in the form of rates & unit rates. Here are the examples we worked together in class today: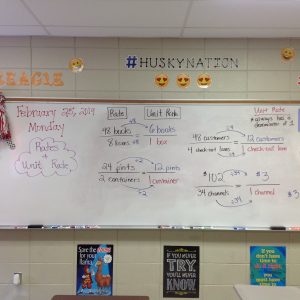 One thing we observed from today's examples:
UNIT RATE always has a denominator of 1 !!!!!
HOMEWORK FOR MONDAY NIGHT, FEBRUARY 25TH