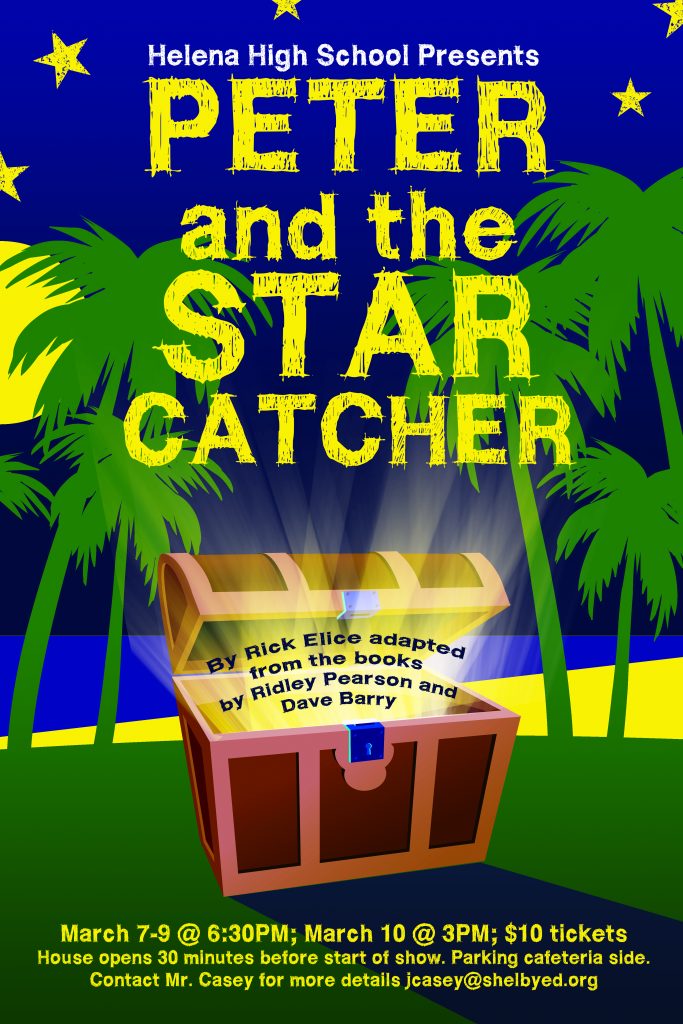 Described by MTI publishing as "The Tony-winning play, based on the best-selling novels, upends the century-old story of how a miserable orphan boy becomes the legendary Peter Pan." Come and see this great silly play about trying to find your place in the world, what a leader really is, and how we make each other better.
Details:
March 7-10
Price: $10
General Admission
There will be a 15 minute intermission.
Recommended for 8 and up.
Starts at 6:30PM March 7-9
Starts at 3PM March 10
House opens 30 minutes prior to start of show.
Parking on cafeteria side.
For more information contact Jefferson Casey at jcasey@shelbyed.org