Welcome, Mrs. Brock's Rockstars 2021! I shared a little bit about me with the students this week. See if they can tell you what they remember. You can also check out the "Meet Mrs. Brock" page on the website.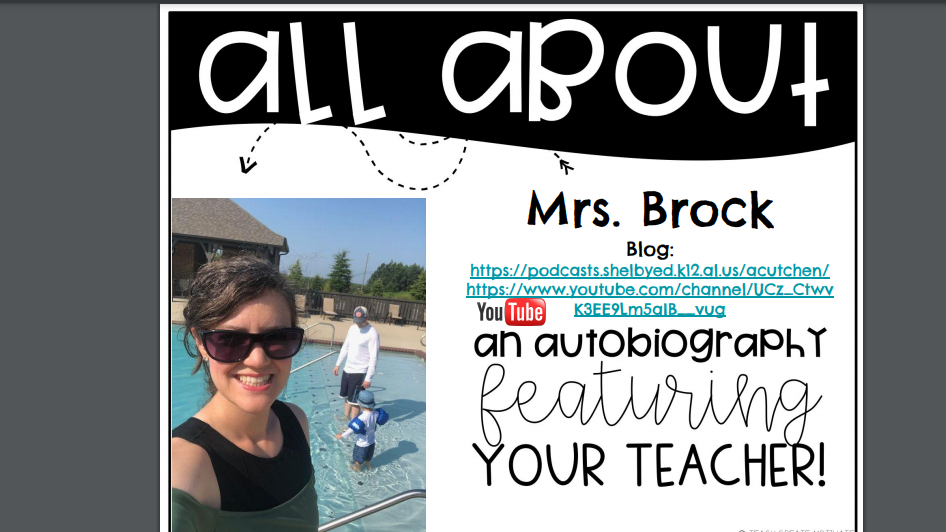 We are also enjoying getting to know each other. If your child has not shared their "About Me Bag", they can bring it to school next week! They will also need headphones if they haven't brought them to class yet. 🙂
Please be sure to fill out the forms that came home this week so I can learn about your child's needs and transportation, and return them to school.
I will be getting out more information about how our classroom works and a "sneak peek" into our classroom video soon. In the meantime, check out and subscribe to my YouTube channel.
Finally, I just want to say how much I LOVED meeting your child this week. I am thrilled about my precious class this year and tend to communicate regularly through emails and Class Dojo.
If you haven't joined our Class Dojo app, please do so as soon as possible. I post quick announcements about our class and school. Be on the lookout for a test email soon!
Looking forward to a new year of learning together,
Mrs. Brock