Congratulations to everyone who auditioned for the Spring play,
. We had a great turnout and it was incredibly hard to choose.
Below is the cast for the spring show. Please notify Mr. Casey through email if you accept your part and check you email tomorrow for rehearsal schedule.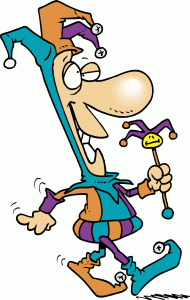 Main Cast / Understudy
Sophia Zubritsky – Ashli F / Cameron J
Leon Tolchinsky – Houston B / Jonah S
Dr. Zubritsky – Jordan C / Brayden W
Lenya Zubritsky – Andrea A / Lyn B
Snetsky – Michelle L / Austin M
Mishkin – Katie G / Brooke D
Slovitch – John M / Reed D
Yenchna – Gillian A / Hunter V
Gregor Yousekevitch – Jarrett M / Steven D
Magistrate – Morgan N / Mary C
Reverend – Jonah S / Andrew B
Sheriff – Steven D / Isaiah D
Lumberjack – Brayden W / Austin M
Cow – Mariah H / Paige J
Once again, thanks to everyone who auditioned and I look forward to hearing from the rest and seeing you Monday!