Today's lesson consisted of learning the opposite of what we learned yesterday…..learning to change a decimal back into a fraction!
Here are the procedures & notes we took down today in class: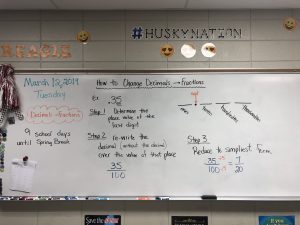 We worked several examples together as a class to ensure everyone understood the procedures and also how to reduce our answers to lowest terms. We also worked 1/2 of the homework sheet together as well!
HOMEWORK FOR TUESDAY NIGHT, MARCH 12TH